1933 - VITROHM Elektroteknisk Fabrik is founded in Copenhague, Denmark
Since 1933 the electrical resistor has had a name, when the industrialist Poul Kingo-Pedersen and the engineer Alex Haynman founded the Vitrohm company in Copenhagen. Haynman is considered to be the father of Danish electrical technology. His inventive brain and Kingo-Pedersen's genious in finance and sales formed an ideal combination for a rapid expansion.
1933 - First Vitrohm's resistor
Upon the company's inception, Vitrohm obtained a licence for the manufacture of insulated, unspiralled carbon composition resistors from IRC, Philadelphia. This resistor because of its moulding, small size and attractive price resulting from a very sophisticated production process caused a revolution in the industry.
1954 – Deutsche Vitrohm founded in Germany
In the early fifties, soon after the reform of the monetary system, several waves of consumer spending spread through Germany – so often referred as the "German economic Miracle". From this was created one of the largest electronics markets in Europe, initially dominated by the entertainment industry. To serve this market and to establish themselves in the future growth of the EEC, Vitrohm opened a sales company, Deutsche Vitrohm GmbH, in Frankfurt am Main. They were about a dozen staff and the company remains under Danish management.
1960 – Opening of the factory in Pinneberg, Germany
The tremendous development of business in Germany created the need for a local manufacturing unit and in 1957 Vitrohm constructed a factory in Barmstedt. But greater mass production only started in 1960 when the factory was built in Pinneberg/Holstein. Günther Kampen was appointed as Managing Director and Asmund Tielens (previously in Research and Development with Philips) as Technical Director. Meanwhile Günther Kampen and Soren Engel, a member of the founding family Haymann, have taken over the capital and management of the company.
1966 – Product Series produced since the factory's opening, namely K Series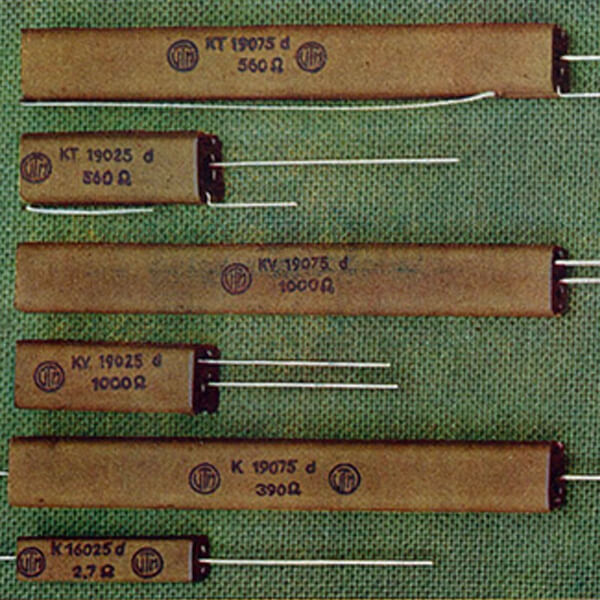 With the rapid growth of the electronics industry, Vitrohm designed and manufactured a several products series. The familiar rectangular ceramic wirewound resistors were a landmark of the 60s, the development of which became a worldwide success and synonymous with the name Vitrohm. We are talking about the K series.
1970 – Range of Vitrohm product's available increases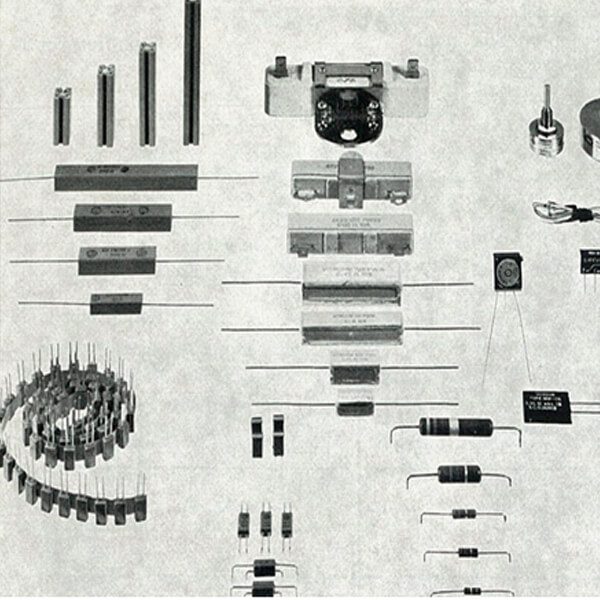 Vitrohm is growing fast and produced more and more product's series.
1971 – Vitrohm Portuguesa founded in Portugal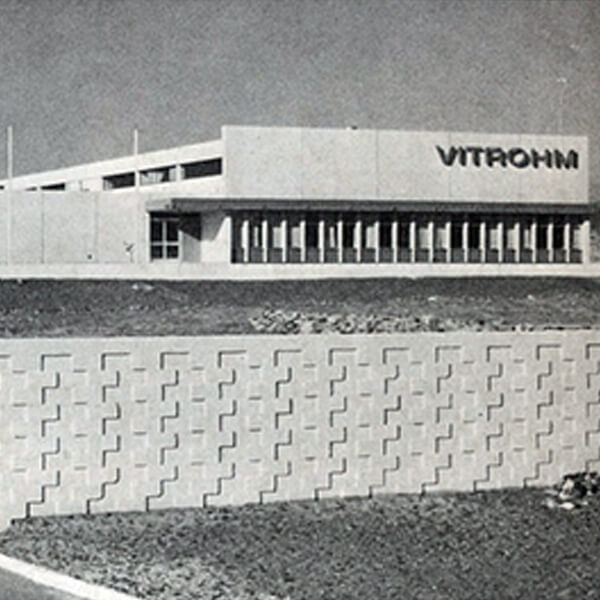 The tremendous development of electronics worldwide can be seen reflected in the progressive expansion of Vitrohm-Group with the opening of a production unit in Portugal managed by Mr. Lambert Hilkes.
1973 – Production capacity of the Portuguese factory was increased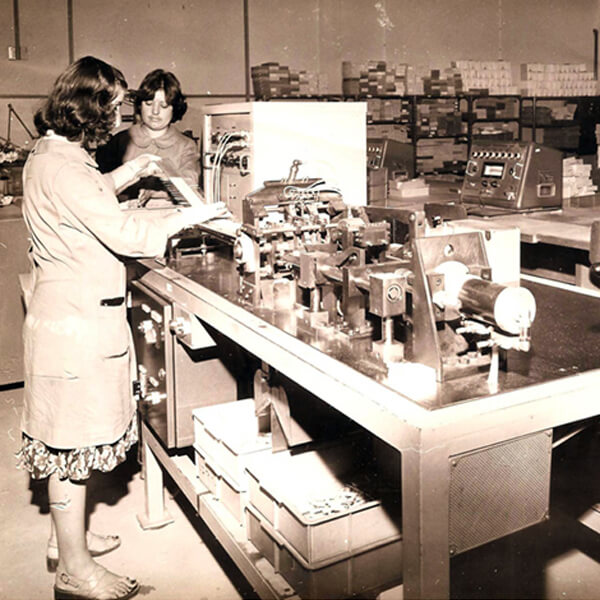 The existence of even more and more orders allowed increasing the production capacity of the Portuguese manufacturing unit. Consequently, it was possible to hire new employees and grow the company.
1975 – PP Series production starts
The PP Series, nowadays known as the CR Series, is developed and produced in Portugal.
1977 – Expansion of Vitrohm Portuguesa facilities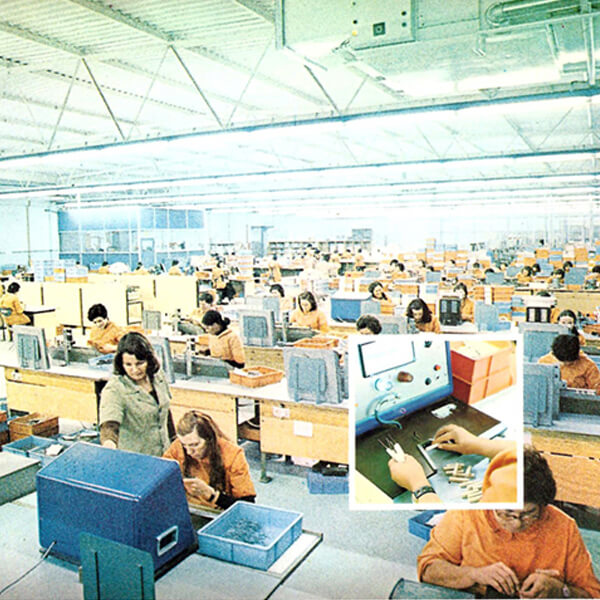 Vitrohm Portuguesa continues to grow exponentially according to the market's evolution counting more than 500 employees.
1980 – Deutsche Vitrohm in Germany acts as group headquarters
Vitrohm Portuguesa starts producing Metalfilm resistors.
1981 – 10th anniversary of Vitrohm Portuguesa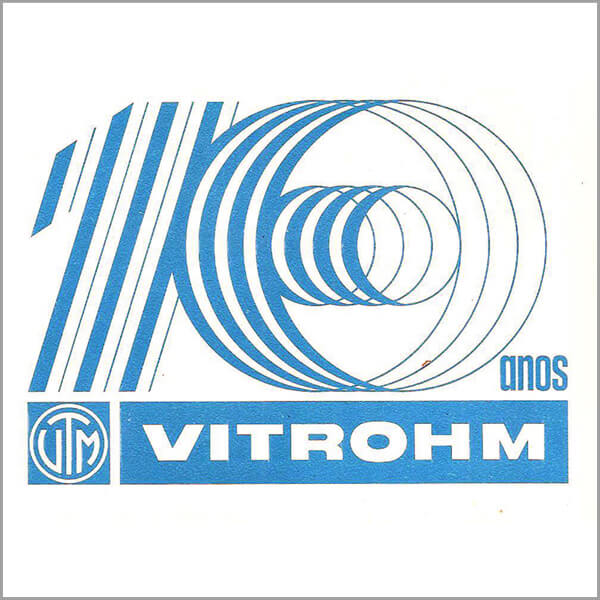 1982 – Vitrohm starts producing new product series
The PO, RGU and BWF were created thus completing the BW and RG Series. The RG and RGU consist of a glaze of glass powder mixed with metals and metal compounds. Applied to ceramic cores and fired at 1.000ºC, a glasslike film is obtained, firmly bonded to the ceramic surface. Resistors based upon this technique are extremely rugged and stable. They show an extraordinary insensibility against mechanical stress and environmental influences. A unique feature in the professional quality of the RGU Series is found in the attention given to the lead design and configuration which creates a perfect solder joint especially on PCB's with plated-through holes.
1986 - The BW series production starts under the license of IRC, Philadelphia (USA) in Europe.
1990 – Vitrohm Portuguesa starts producing the MELF project in partnership with Universidade Nova
This production ended when Vitrohm Group was acquired by Yageo Corporation in 1996.
1994 –Vitrohm Portuguesa receives the Quality Certification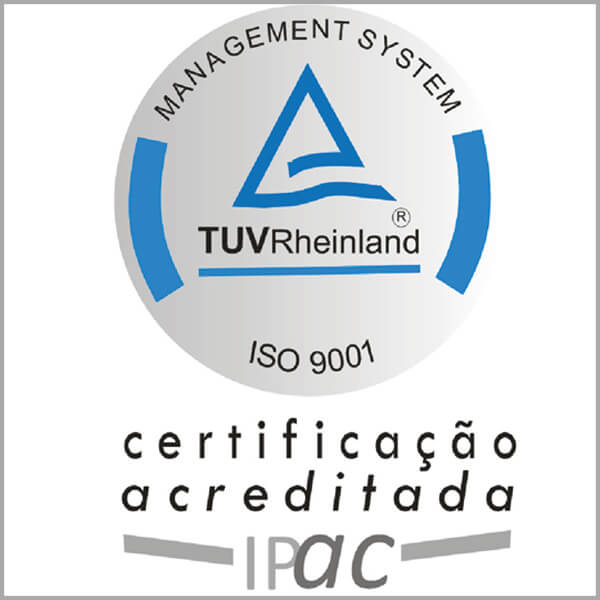 Vitrohm Portuguesa is a quality certified company in conformance with the Standard ISO 9001:2008. The main objective is to guarantee a high level products and services quality to satisfy client's needs and maintain them fully satisfied.
1994 –VITROHM China Far East Electronics, Ltd founded in Bengbu PRC
The KWA, KWV and KWP production Series, those that employed more manpower, were transferred to this factory in China due to increased production costs.
1996 – Vitrohm is acquired by Yageo Corporation, Taiwan
1997 - Group restructuring
Vitrohm Holding GmbH owns:
- VITROHM Deutschland GmbH
- VITROHM Portuguesa, Lda.
- VITROHM China Far East Electronics Co., Ltd.
Group Yageo's Chairman and CEO visited Vitrohm in November.
1999 – Metal Film production closed
2000 – German plant closes and all productions are centralized in Portugal
After closing the manufacturing unit in Germany, all products' production were centralized in Portugal at Vitrohm Portuguesa. Vitrohm Deutschland was renamed to Yageo Europe GmbH.
2004 - VITROHM becomes separated Business Unit within Yageo Group
- Production, Customer Service & Logistics in Portugal
- Sales & Marketing in Germany.
2007 – Creation of the Safety, Health and Environment Department
2011 – 40th Vitrohm Portuguesa anniversary
2013 – Creation of the Technical & Innovation Management Department