The downloadable data sheet are in PDF format and can be viewed using the Adobe Acrobat Reade
Get the free Adobe Acrobat Reader here.
TECHNOLOGY
Wirewound - Coated
Applications
Industrial
Alternative Energy
DESCRIPTION
Types
RXB2-90
Resistance Range
0R1 up to 27K
Rated Power
90W
Features
Terminal suitable for bolt connection
TECHnical Drawings
Dimensions [mm]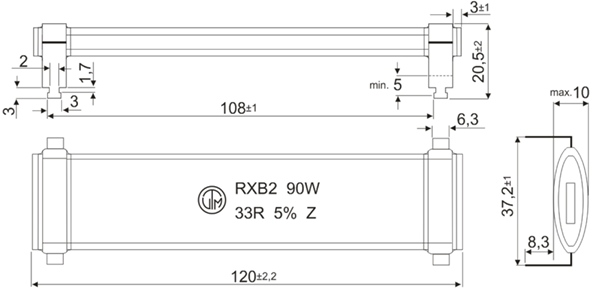 type
SIZE

RATED POWER (w)

RESISTANCE RANGE5
TOL.(%)
TC
FEATURES
From
To

RXB2-90

37120

90.00

0R1

27K

5%

Depends on the value.